my bike sponsor disappears and I pull a Kansas City shuffle
My Lisbon2Istanbul trip was supposed to begin on February, but I have been changing the starting date when I found a bike company from Hamburg, Germany, willing to offer me a discounted bicycle in exchange of exposure during my adventure.
Being a gentleman I paid half of the bike discounted price upfront, as a sign of professionalism.
This bike company (from here on "LiarChickenshitCoward, Ltd.") promised me a custom touring bicycle and that it would take about a month to be built.
The owner of LiarChickenshitCoward promised the bike would be ready by March, so on the 27th of March I moved to Lisbon and patiently waited.
Weeks passed and all I received from the company were only unmet deadlines and lies on the phone about the bike having been shipped.
The person that hosted me in Lisbon kicked me out of her house, so I spent 25 days without a place where to stay. 25 days under the rain, wasting money while waiting for a bike that never came from a liar that in the meantime was having pool parties and building other people bikes.
The owner of LiarChickenshitCoward Ltd. still owes me 250€ and 4 months of my precious time; while I will surely get my money back, all the time I wasted waiting for a liar is lost forever; after lots of unanswered emails every day, plenty of Whatsapp messages that the owner of LiarChickenshitCoward pretends not to have read and none of my phone calls returned, I gave up.
99 problems but a Fritz ain't one
I slept at David's house, an amazing person and Couchsurfing host.
He has done plenty of bike tours and he told me to wake the fuck up, forget about the sponsorship and just go with a cheap bike.
More than his hospitality and kindness, it's for that wake up call that i'm most thankful for.
I tried calling the owner of LiarChickenshitCoward one last time, had no answer and so off I went looking for a cheap bike.
None of the Lisbon bike shops I visited were interested in sponsoring the adventure with a discount, the bikes they offered were amazing but way out of my limited budget.
While walking back from Decathlon, thinking of what the hell I should do, I met Vítor, the owner of the Lisbon touring and fixie bike shop RCICLA.
This vegan santo das bikes told me that he would build me a bike that will bring my ass to Winstanbul.
4 days after, this beauty and the beater: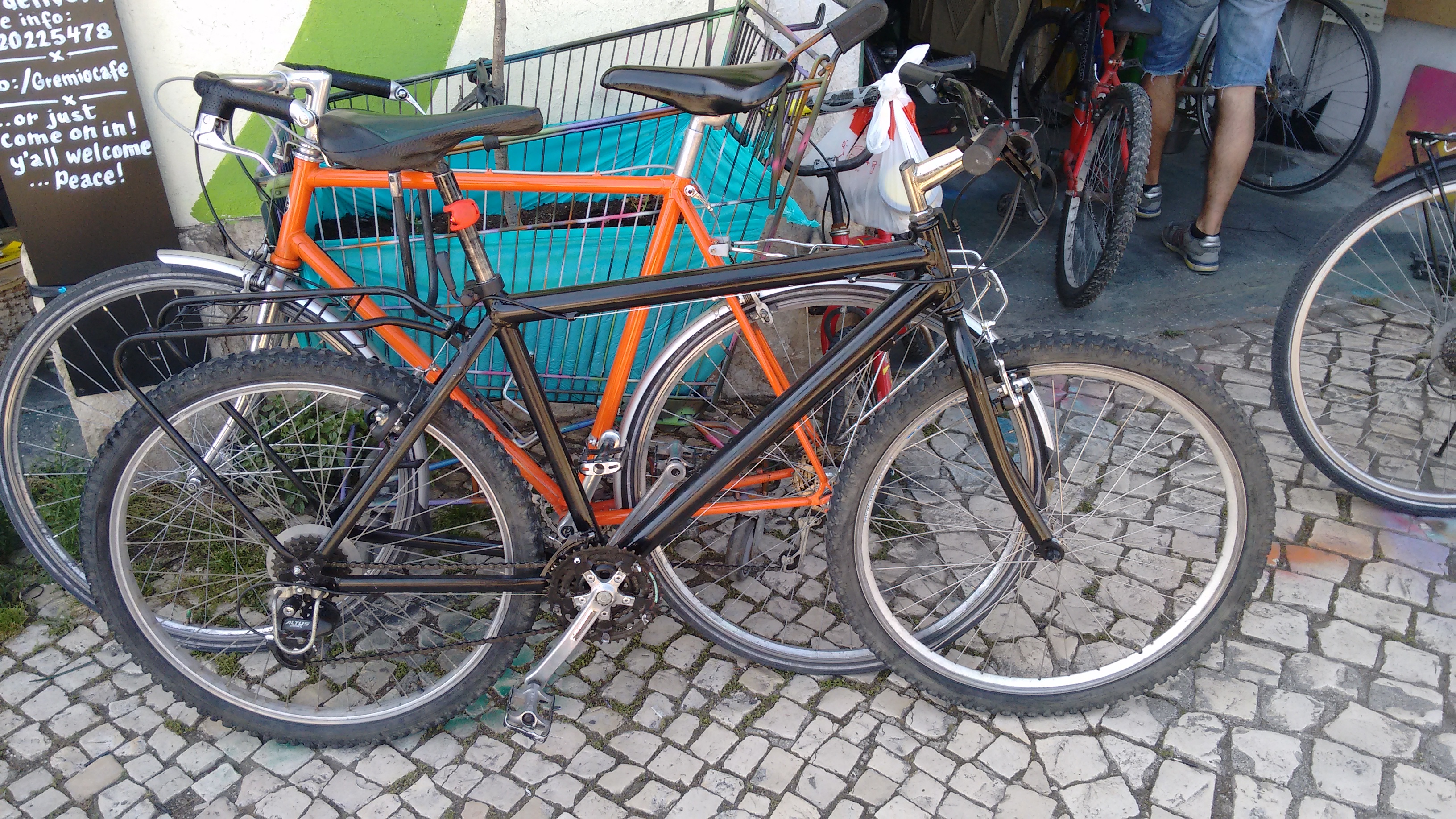 If you are looking for bike rental near Santos or Cais de Sodre I highly suggest going to RCICLA, Vítor is a bike magician and can get work done easy, fast and professionally.
I am extremely pleased with the result and will forever be thankful to him and RCICLA for how they handled my impromptu request.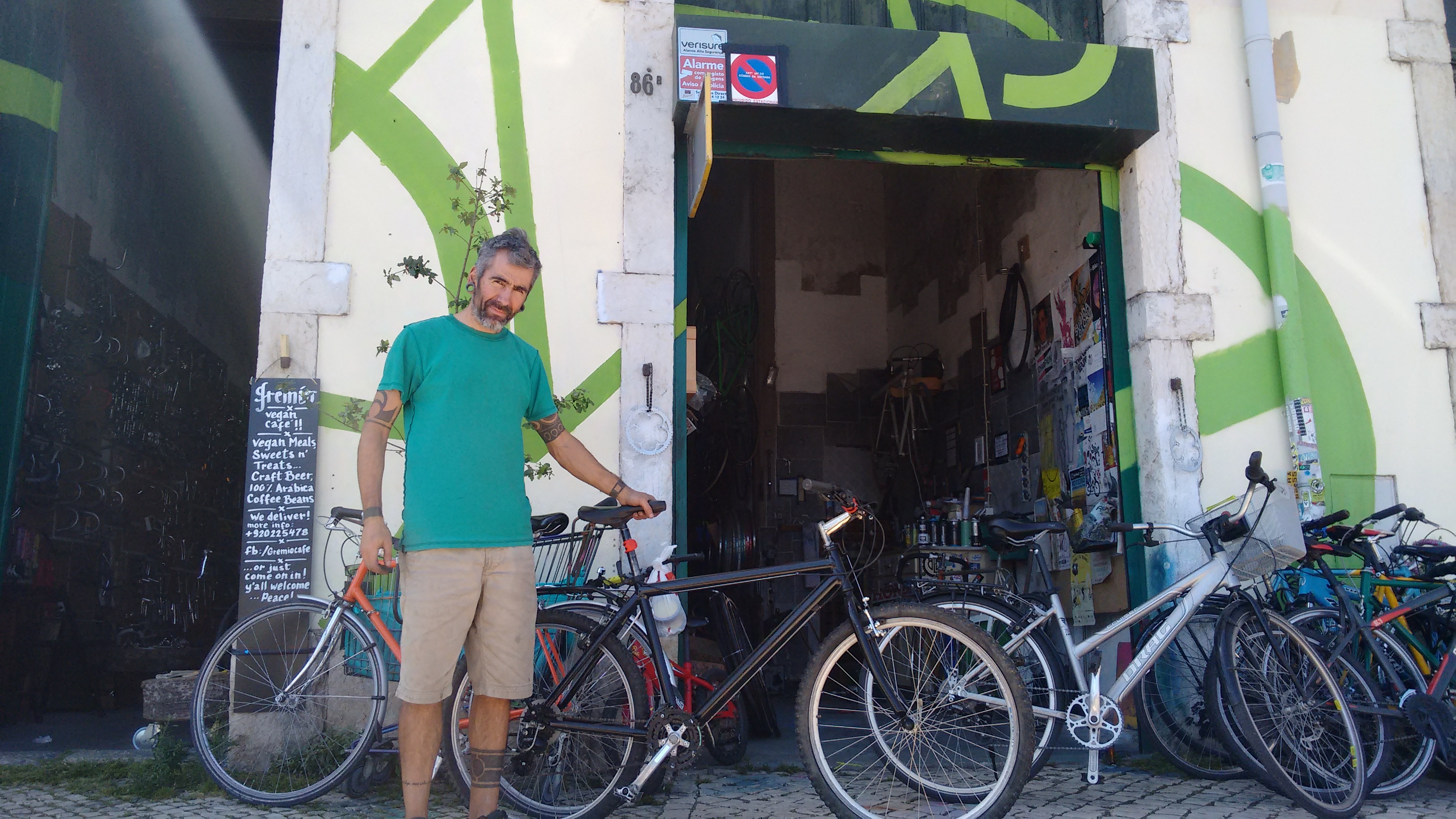 Help a hobo out (and a self entitled adventurer)
So: on the 20/21 of May 2016 I will begin my trip.
I wasted months waiting for an idiot but now I have all I need; in this time I learned that people can be really shitty and that homeless life is harsh.
Wanna help me feed some homeless people? Click here
It works like this: I collect some money every month and use it to pay for food I will share with homeless people I meet on the road.
Some of the money will be used for my expenses during this trip, namely:
expensive ingredients for regional recipes
If you want to give me a hand with my trip you can also do it by stalking Tom Cooks on Facebook or following Tom Cooks on Instagram.
Over and out,
Tom