10 things to do in Lisbon before hipsters take over
The gentrification of Lisbon will not save the city, let alone Portugal.
Unlike the rest of Portugal, Lisbon's economy is steadily getting better and better.
Thanks to the welcoming attitude of Portuguese people, great architecture and atmosphere, amazing weather and perfect english spoken in the Portuguese capital (unlike what happens in neighbouring Spain), Lisbon is steadily changing skin and running head first towards the touristic capital of southern Europe goal.
One of the most important aspect of this tourist invasion is the progressive disappearance of cheap tascas, the typical working class bars, and the colonization of beautiful old buildings by international corporations.
To help fight this terrifying process of gentrification I believe it's mandatory to avoid attractions targeted at tourists and hang out at the following places:
Eat pasteis de bacalhau and listen to fado vadio at Tasca do Jaime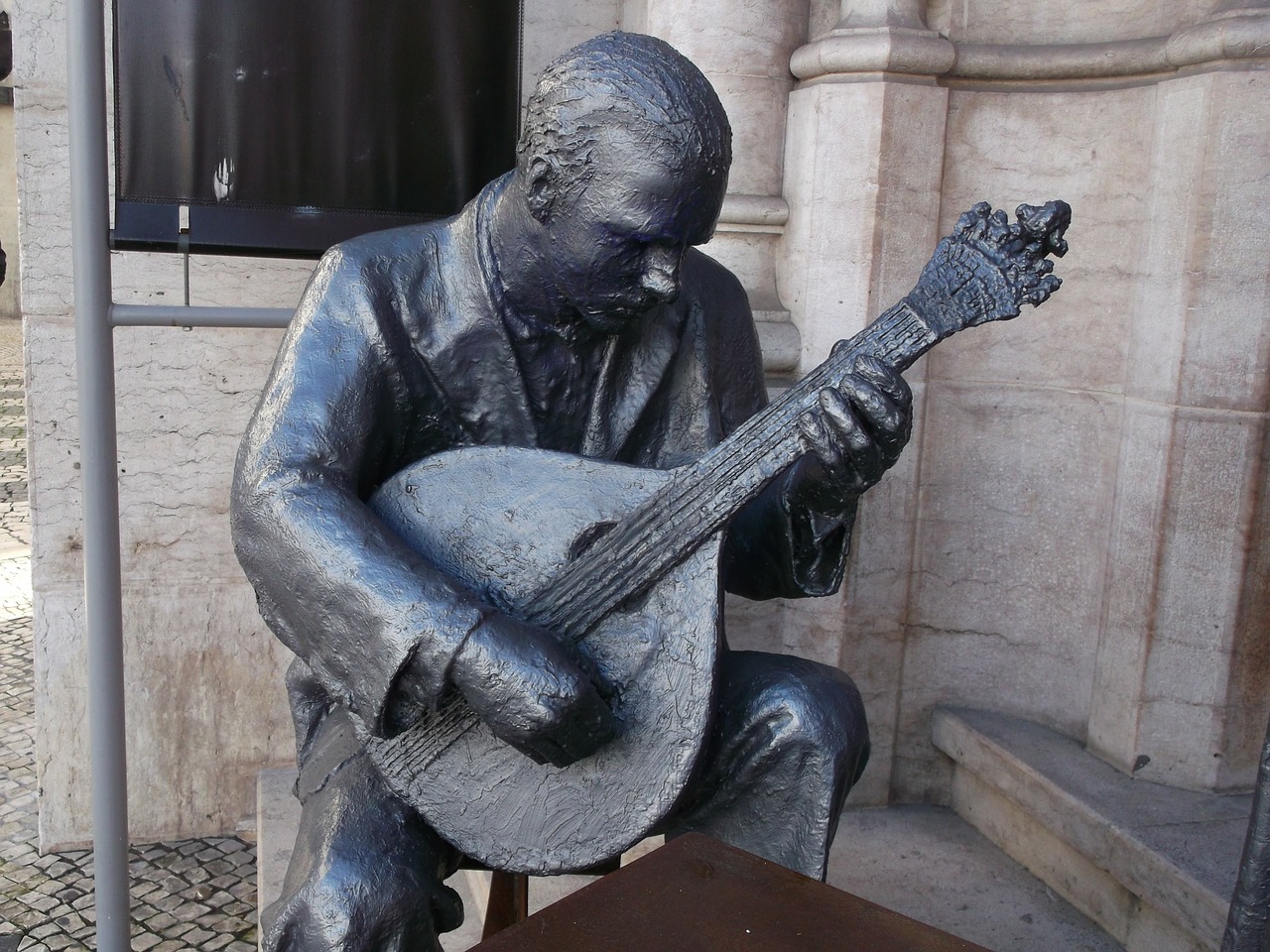 This small tasca is one the best places in Lisbon where to listen to fado vadio, an version of the typical melancholic portuguese music as sung by aspiring professionals.
Unlike what happens in more tourist-targeted places in Bairro Alto, such as Tasca do Chico, the performances here are and feel genuine, the food is cheap and the audience doesn't entirely come from Staffordshire.
I suggest going to Tasca do Jaime pretty early on a Saturday afternoon, at 4/5PM, maybe after visiting the famous Feira da Ladra market that is just a short walk far from this bar's location.
Asking for a table in this small, 20 seats small, is often pointless because you'll surely get told there isn't any space available; i suggest ordering to the nice lady behind the bar a jug of white house wine with some codfish cakes or ham ("uma garafa de vinho branco e pasteis de bacalhau / presunto, se faz favor") as this often speeds up the process of kicking out the group of german tourists that just ordered a coffee thinking this would guarantee them a front row spot.
If you are alone or a couple i suggest a smarter approach: listening to the beautiful live concert while standing at the bar and alternating glasses of cold white wine to codfish or rice cakes and cigarettes by the door on the street outside. This, in my opinion, is the best way to refresh the spirit and start a saturday night in Lisbon in the best way possible.
As usual, when fado starts pay respect to the singers and the tradition by turning off your phone alarms, shutting up and letting the music resonate in the room.
Check out the Lisbon recipes I discovered during my bikepacking tour from Lisbon to Istanbul
Share your table with some stranger at O Eurico

While you are strolling around the center, by Rossio Square, ask for Escadinhas de São Cristóvão, they are kind of hidden but became famous because of one beautiful graffiti about fado (don't forget the customary pic with the hooker smiling at a cock-shaped sardinha); go further up on the small stairs and you'll end up in a square with a church, behind on the right you'll find O Eurico - Casa de Pasto, a precious place where to hide from the hot sun.
In this place you can often find working class customers having their lunch break, and this is a good sign both for your palate, your brain and your wallet.
The place is tiny and at lunch hour it will be packed full of people, if there is a free chair at a table you'll be asked to join other people (a very common practice in Lisbon in the past, but that is unfortunately disappearing); this will help you mix with locals or even better with other tourists and locals.
I suggest trying the dish of the day, especially if it's their roasted rabbit (coelho à caçadora).
The best pastel de nata in Lisbon is not in Belém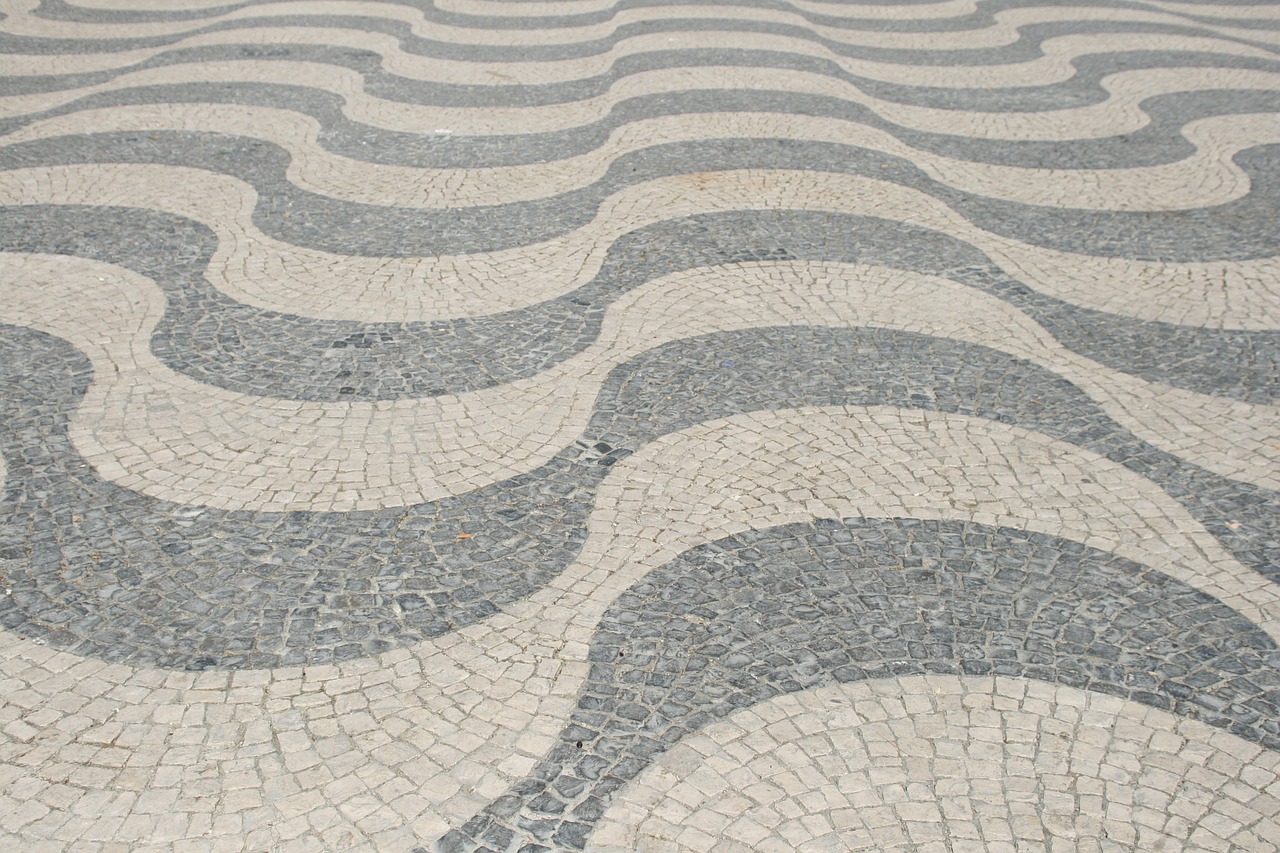 Pastelaria Monte Rei is a hidden gem, far away (at least for now) from the common tourist path and the standardization of products.
It is pretty easy to reach, from the center just walk Avenida Almirante Reis until you find the Portugalia restaurant on your left, Monte Rei is just a bit further down that side road.
I suggest ordering a pastel de nata with a big coffee ("um pastel de nata e um abatanado, se faz favor"), sit down outside in the sun and enjoy some peace of mind as the sugar high inevitably hits your brain.
If it's time for dinner already how about going back to Almirante Reis and reach:
Get turned at O Ramiro as you eat the best fish in the world
O Ramiro used to be just like any other eating house in Lisbon, but became more and more famous as the owners started adding more and more seafood to their traditional menu; a few years later this place became one of the best places where to eat shellfish, lobster, prawn, octopus, the works.
This restaurant is near the Intendente square on Avenida Almirante Reis, a bit north of Martim Moniz square; as you get there you will probably find a long queue but there are so many tables available that you'll hardly have to wait for long; no you supposedly cannot book a table, so if you don't feel like waiting just show up late at night around 10, it closes after midnight.
Have some good wine or beers and start picking fish after fish from the menu, the freshness of the products and their preparation is going to leave you speechless.
I am not saying that you're going to feel good, i mean you are going to have a communal foodgasm with all the guests.
I strongly suggest the crab (sapateira), with bread and butter; the inside of the shell is filled with a delicious spread of minced crab meat that will make you want to divorce and move to Portugal.
Do not fancy seafood and would rather eat something exotic? Right next to Avenida Almirante Reis you can find:
Mr Lu is the best chinese restaurant you can try west of Kashgar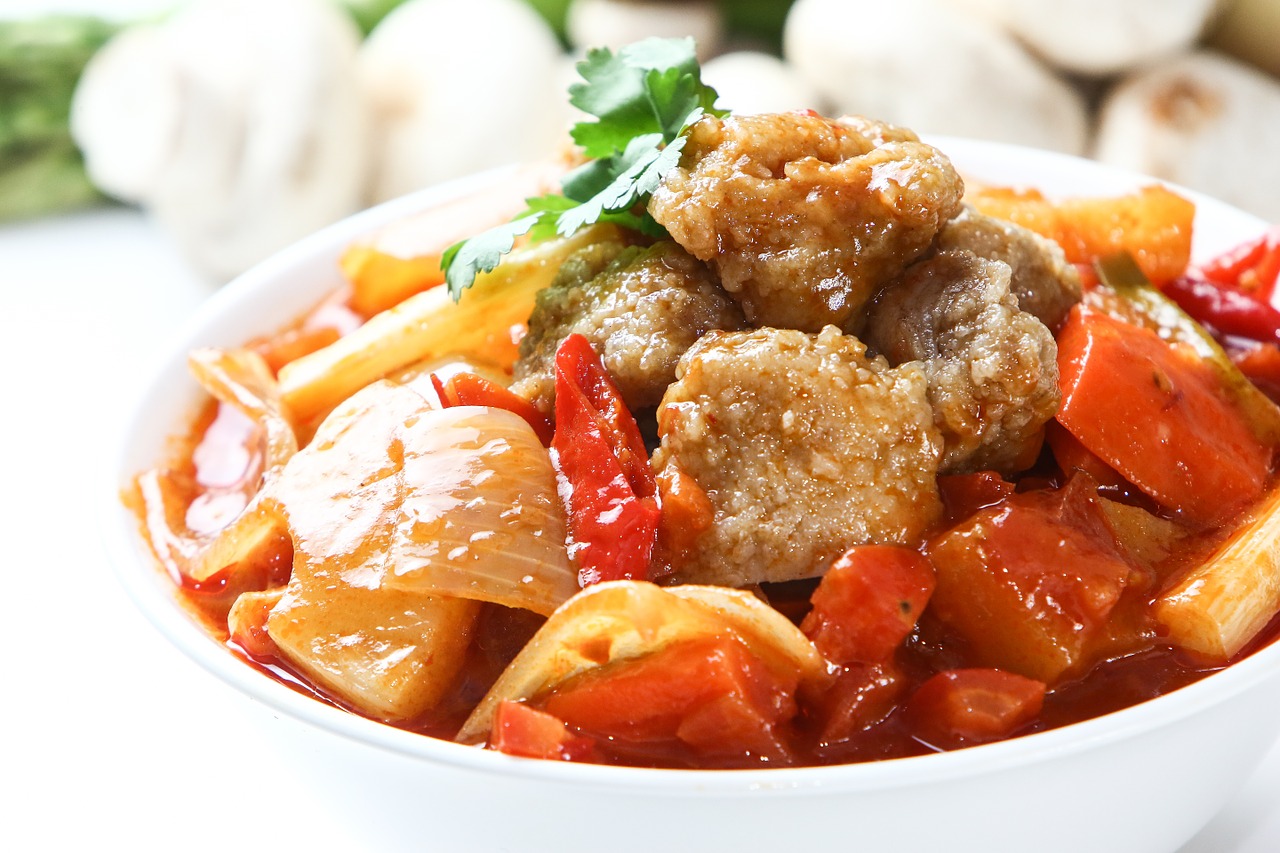 Once upon a time, a chinese cook has been proclaimed second best chinese chef of China and best of the northern region of China.
Things were running smoothly for him until the government decided to build a highway right where his restaurant was, and he had to find himself a job.
He married his wife and moved to Porto to start from scratch, scrubbing pans and warming up frozen food that didn't even resemble their original counterparts - just like it happens in millions of chinese restaurants in the West.
After years without being able to express himself in the kitchen, he got fed up and finally moved again, this time to Lisboa, where he squatted a restaurant and went back to cooking proper chinese food.
The dishes he prepared quickly attracted the attention of the many chinese immigrants living nearby, excited to finally find their local food cooked properly, and later on portuguese locals too, to the point that he could manage a proper restaurant license and open officially (fortunately prices remained virtually the same as they were during the illegality times) as Restaurante Mr. Lu in Rua António Pedro 9.
Please notice that usually the portions server here are HUGE, i mean you-order-a-soup-and-a-salad-bowl-that-could-feed-5-persons-arrives-to-your-table huge. Huge plates packed full with the best chinese food you can eat in Lisbon
I highly suggest visiting this place especially if you have never tried real, mainland chinese food: you are going to be amazed by how different it is from what you are used to call chinese food, as i was.
I advise asking for ordering suggestions to his wife, who is extremely funny and helpful; she will guide you better than i can, but if you want a starting point i suggest picking the guotie (potstickers, grilled ravioli), the roasted chicken hearts and one of the spicy woks on the menu. And maybe the shrimps with garlic. Ah also mr Lu' signature sweet and sour fish. Or just go several times as i did so you can sample everything, it's worth it.
O cantinho de São José makes you want to retire in Portugal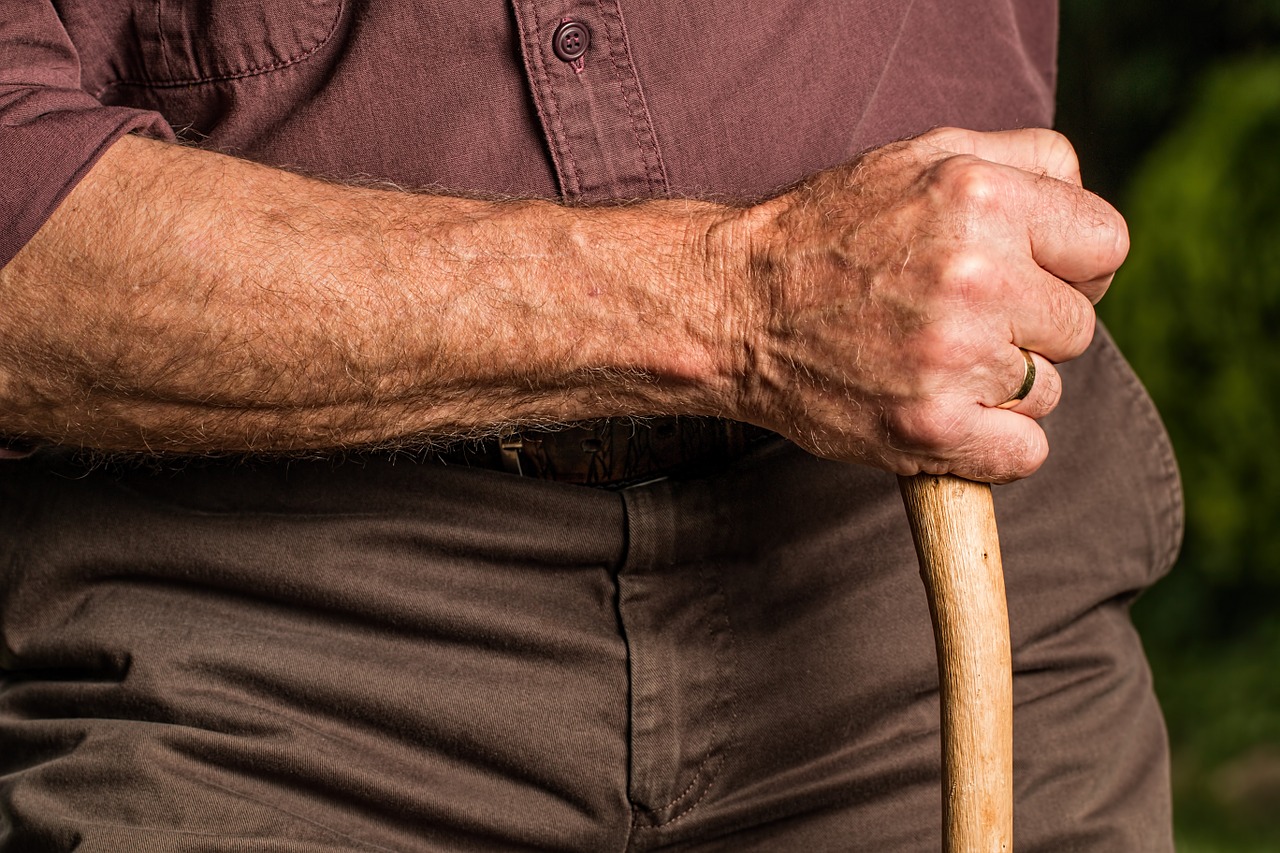 Walk the street packed with tourist traps next to the Teatro Nacional, pass the elevador and reach rua São José 94; here you will find, right next to a small church, a couple of steps that will bring you to a secret jewel in this city.
This is one of the small tascas where the elder local population hides from the mess and noise, the tourists and the constant increase in prices caused by the mutation of this city.
Get a jar of chilled white house wine, order something simple like grilled mackerel (carapau assado) and make friends with some of the locals.
Other places, other spaces
There's a plethora of good restaurants worth mentioning so here is another set of tips, as these expand they will become proper descriptions
Botequim da Graça
This tiny café was the meeting point of the intellectuals in Lisbon and was opened, among others, by Natàlia Correia.
As you are visiting the Miradouro de Graça, take some time to sit down here and chill as you sip a coffee.
Primeiro andar
This is a cozy bar for people that do not like bars.
Prices are turbocheap and the environment is cozy without looking pretentious; sometimes they offer concerts and it really feels like you're at a house party of a friend of a friend of a friend.
Smoking allowed, as far as i know, great view from the balcony on the street below and nice people.
Bifana no pão and beer ad Beira Gare
Right next to the Rossio Station if you want a quick bite reach Beira Gare, where you can have a beer with the second best bifana no pão in Lisboa.
Do not be an asshole, if you are just going to have a quick snack eat standing at the bar and leave the tables for who's ordering a proper meal.
Illegal chinese restaurant in Lisbon
If mr. Lu left you wanting more chinese food you can try one of the illegal chinese restaurants in Rua do Benformoso, either at the 55 or the 59. There are no signs for obvious reasons, just get in and look for a door with a leaf nailed to it (either at the first or second floor); don't be an ass if they tell you to go away, they are either packed or cannot let you get in.
Your belly will explode as you stuff yourself with delicious food and chinese beers for less than 7 euro, if you want there is a smoking room facing the balcony and the staff in this family run place is a lot nicer than in some "proper" restaurants i have visited.
Cheap grilled fish near the castle
I have always a great experience in this restaurant, some didn't. I don't know if it's because they recently changed new staff in the kitchen, because i speak a bit of the local language or because i was just lucky to find the chef in a good mood, but i had the best dourada and cheap house wine in one of their tables outside. Give it a try and let me know.
Ginginha
If you are up for a night of mischief i suggest starting with one, two or three (or four) ginginhas, the typical sour cherry liquor.
The best place where to try these shots in my opinion is "A Ginginha Espinheira" in Largo de São Domingos, right next to Rossio Square; the owner will ask you if you want ginginha com ou sem (with or without cherries with your liquor, careful with the seed inside), i suggest this becomes a good excuse to try both, twice.
You will definitely have sticky hands as you drink (FACT), this bar is a proper hole in the wall but features a sink and towels exactly for this.
Avoid drinking it from the chocolate cups, unless you are american.