Concept
How to express the uniqueness of Sikinos and the cycladic islands?
Use a part of the island architecture, the paved floors, as a visual cue to display images of the island to those who keep the island lively.
Interaction in the street with other members of the community is promoted and visually rewarded with colorful examples of what Sikinos has to offer to the world.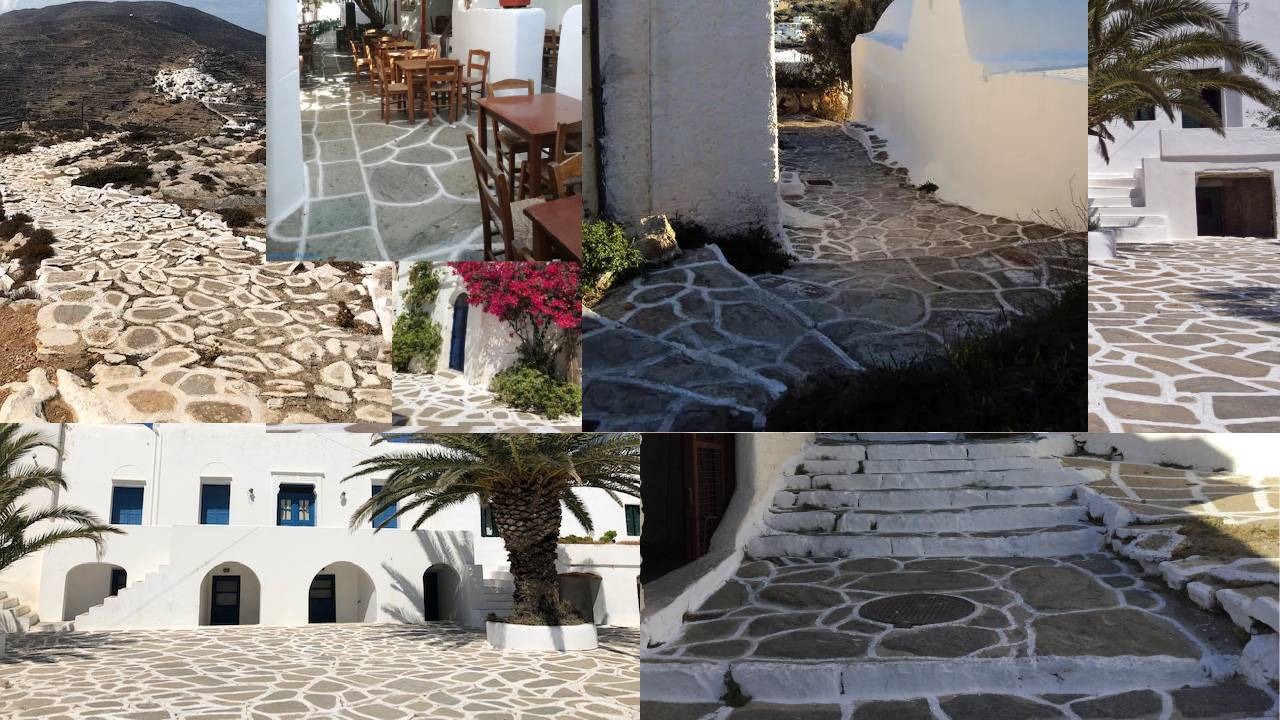 Demonstration
You can download the above video for local viewing as a 7.2 MB webm or 101 MB mp4 file.
Installation
This installation can work either as projected on a wall or shown on a screen (an old television connected to a computer or SBC, with a microphone placed nearby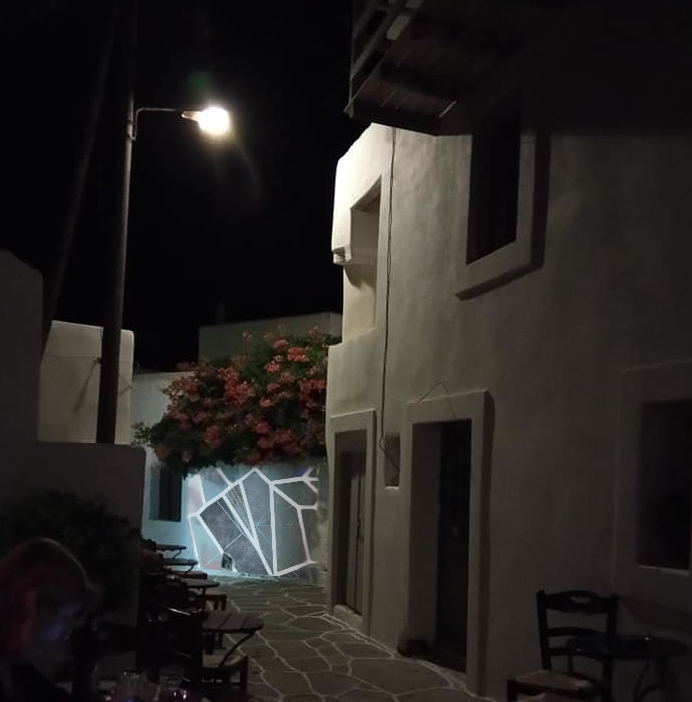 Ideal. post festival, further development
With support, in the future I would like to turn this into a self sustainable installation that recharges its own batteries with a solar panel during the day, and at night displays a live picture feed of pictures shot on the island, or tagged with #sikinos hashtag. It could be a useful tool to aid in promoting Sikinos tourism and its activities to both residents and visitors.